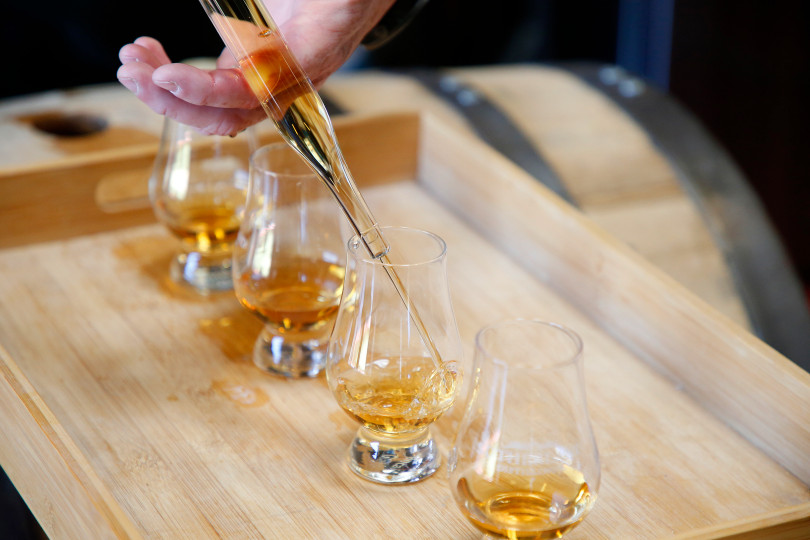 While rum's roots are firmly planted in the Americas, from the Caribbean to Latin America, it is actually made all over the world, including the Bay Area, which has about half a dozen producers. Styles include silver (or light) and dark rums, rhum agricole (made from freshly pressed sugar cane juice) and navy strength (high-proof barrel-aged rum made for British Royal Navy sailors).

The rums made locally are a far cry from mass-produced spirits. They are made from nothing but water, raw sugar cane, sugar cane juice or molasses, yeast, oak and time.
Among those distilleries are:
Sutherland Distilling Co. – Located in Livermore, California, Sutherland Distilling Co. owner's started this business after they couldn't find a domestic barrel-aged rum they liked, or could afford. Distilled here are three distinctive rums: Silver, California gold, and navy strength.
Wright & Brown Distilling Co. – This distillery, located in Oakland California, was first licensed and operating since the Prohibition, and continues to craft rum to be savored.
Tripp Distillery – Jason Tripp launched his namesake distillery in June, in Pacifica California. Tripp Distillery's rum is based on the premise that the spirit will age slower and extract more flavor and complexity in Pacifica's cold climate than rum aged in warm, tropical weather because evaporation is slower and less rum evaporates.
Check out more information on the distillery's here!