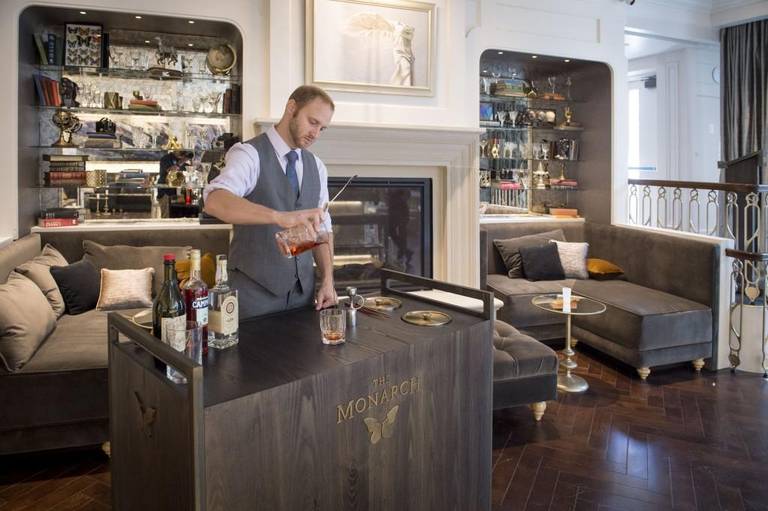 Kansas City has a new player in town, the Monarch Cocktail Bar & Lounge. Set to open Monday, Aug. 21, in the West Plaza, this new bar "will sport everything from mezcal, vodka, Riesling and Dogfish Head SeaQuench Ale to green chilies, passion fruit, lime juice and local honey, both in syrup and as toasted honeycomb." Actually, that's all in just one drink, the West Coast Migration.
The trick is balancing disparate ingredients into a pleasing whole, and balance was just as important in building the Monarch. There were countless decisions, from obvious ones like the bar's layout and décor, to those that go largely unnoticed, such as the custom-milled balustrades with their butterfly design on the stairs by the entrance.

Each was weighed against the other, all feeding into David Manica's desire to create a truly world-class bar. As bar manager, Schulte oversees cocktail development. Cohrs is hospitality manager, Church is general manager and all three are part owners. When it comes to the Monarch, their goal is clear: to offer the best experience possible for guests.
To get the full take on the Monarch's development, read the full article here!