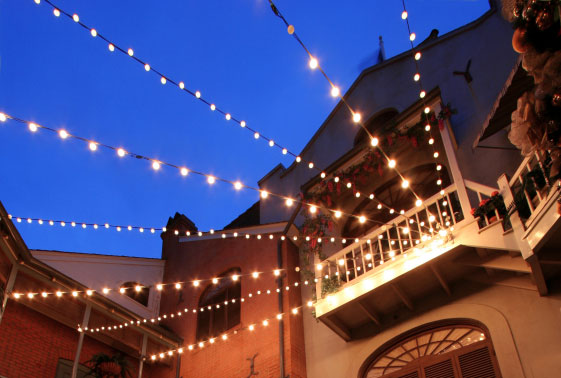 On behalf of one of the most celebrated producers of Martinique Rhum Agricole,
The Sugarcane Press is delighted to announce JET BLUE as the Clément 125th Anniversary cocktail. We are proud to have one of the brightest bar stars from Los Angeles, Lindsay Nader, submit the winning recipe. Lindsay tendered one her creation featured at of one of LA's sexiest new hot spots, Pour Vous.
JET BLUE is a delectable blend of Clément Première Canne Rhum Agricole Blanc, Licor 43, fresh lime juice, and Blue Curacao. These ingredients are combined together, shaken and strained into a chilled collins glass, topped with crushed ice and grapefruit soda, and finished with a simple garnish of a mint sprig and lime wheel. Lindsay says: "I was inspired to create this drink because many drinkers in LA are loving cool and interesting rum, but most of my customers have never encountered Rhum Agricole until they meet me! I chose Clément Première Canne for its accessibility to first time Agricole drinkers, and paired it with Blue Curacao to make it fun and devoid of pretense."
The 2nd place cocktail came from Morgan Schick from The Rio Grande Bar in San Francisco, with To Have and Have Not: a delicious concoction of Clément V.S.O.P. Rhum Agricole Vieux, Madeira, Strega, fresh lime juice and cucumber. A very close 3rd place goes to Matthew Seiter of Sanctuaria in St. Louis for his cocktail: Mayor's Escape, which combines Clément V.S.O.P. Rhum Agricole Vieux, chilled coffee, Trader Tiki Don's Mix, fresh lime juice and a dash of simple syrup.
Each cocktail was directly submitted to and judged by Jonathan Pogash and Hal Wolin of Cocktail Guru. Jonathan Pogash commented: "this was one of the hardest cocktail competitions we have judged because each drink was so well thought out, unique, and tasted awesome. Furthermore, there was such a wide variety of cocktails submitted from every corner of the United States that not one drink was like another, and it was interesting to see the variety of ingredients people are playing with in their cocktails.
Lindsay Nader's cocktail, JET BLUE, will be the featured cocktail of the evening at the Clément 125th Anniversay Celebration on July 24th at Calcasieu in New Orleans. Lindsay said: "I'm thrilled and honored to have had my cocktail, JET BLUE, chosen to represent the 125th anniversary of Rhum Clément. Being an Agricole fanatic for years, this was a contest I really set my heart on and I'll continue to stick to my credo of spreading Agricole love to all who sit in front of me with an open heart and mind." JET BLUE will also be on the cover of the Clément 125th Anniversary Cocktail Companion, set to be published later this year. Check back to The Sugarcane Press for more information closer to its release, and the cocktail recipes from the competition will be posted on The Sugarcane Press in the coming weeks.