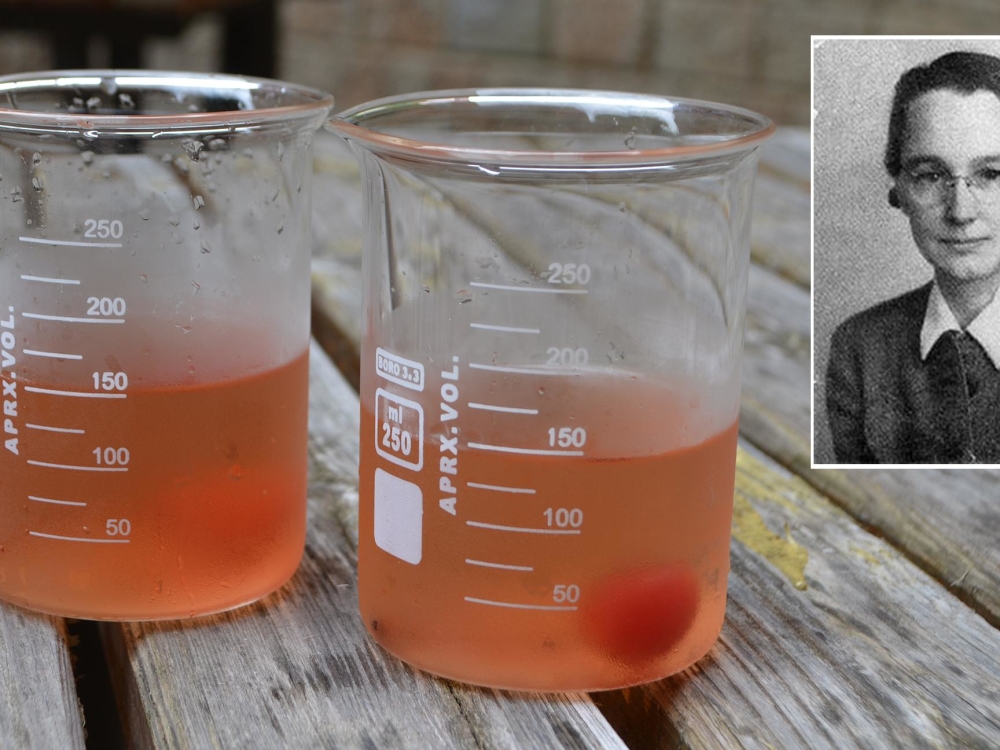 This summer, Chicago Tonight's Historical Happy Hour pays homage to 13 women of Chicago's past by curating an original cocktail recipe in their honor. This week they recognize Miss Myrtle Bachelder (1908-1997) with a Manhattan, but with a twist on the recipe.
Myrtle Bachelder was a Massachusetts native who left the world of teaching to pursue the nation's call to join the Women's Army Corps. With her background in science, she was assigned to New Mexico to work on the Manhattan Project, the effort to build the world's first atom bomb. After her death in 1997, Bachelder's nephew would claim she didn't know what the end result of her work on the Manhattan Project would be. But Bachelder herself was on the record saying that the A-bomb's use was necessary to end World War II and avoid the loss of life that would have occurred in an extended conflict.
For Myrtle's tipple, we followed the map for a Manhattan but switched up the elements – we used rhum agricole instead of whiskey, and swapped Lillet Blanc for vermouth. Add a shake of orange bitters and serve it in a beaker as a wink to women in science everywhere. Cheers!

Myrtle's Manhattan

2 oz. rhum agricole
1 oz. Lillet Blanc
Few dashes orange bitters
Maraschino cherry garnish

Shake ingredients in a cocktail shaker over ice and strain into glass. Garnish with cherry.